Industrial painting | Eurosider Innovation and technology | Press Releases
Following are the interviews and articles dedicated to EUROSIDER®, the leading company in the paint sector that has revolutionized the world of industrial painting using nitrogen generators and oxygen generators.
Questo post è disponibile anche in: Italian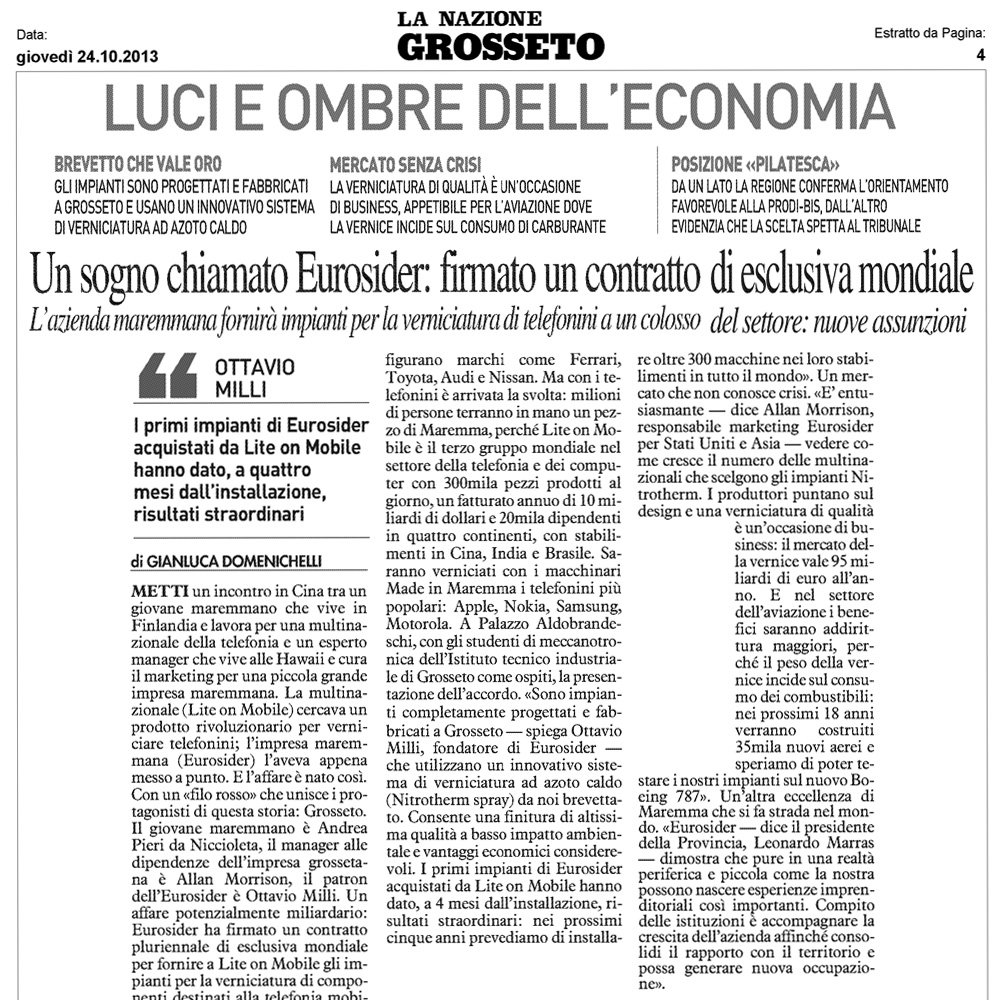 La multinazionale Lite on Mobile cercava un prodotto rivoluzionario per verniciare telefonini; l'impresa maremmana Eurosider...
>>>
L'intervista di Andrea Pieri - Dirigente della Lite on Mobile e il suo invito agli...
>>>
La storia di Ottavio Milli e della sua azienda, da tre anni a tutto gas.  ...
>>>